Achievements
The following are our valued clients and their achievements.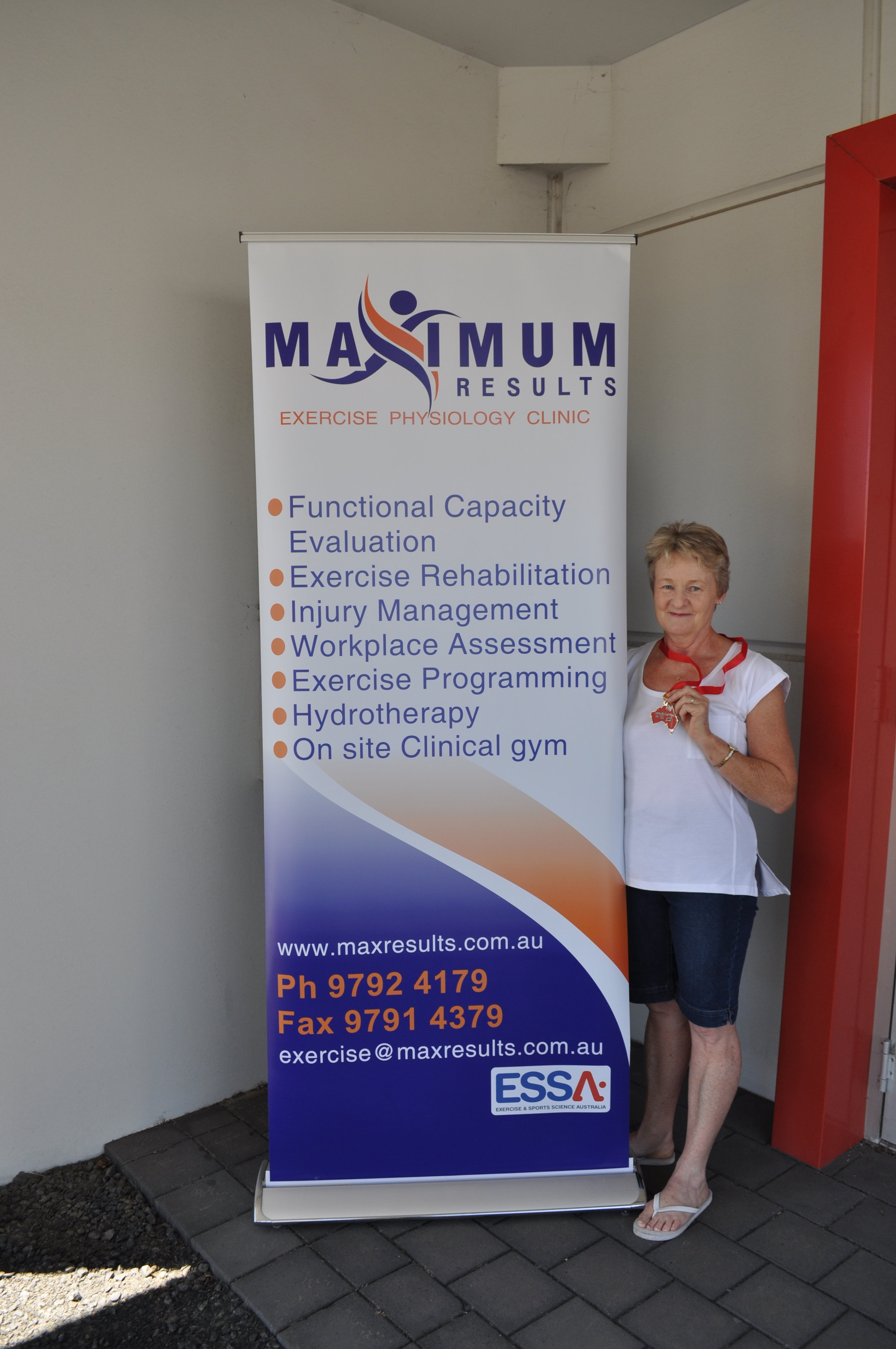 A huge congratulations to Pattie Milligan for completing the Australia Day Ultra 50km Marathon that was held in Australind on the 19th of January 2018. Finishing 12th overall with an outstanding time of 6hrs 1min and 12s.
Pattie trained three times per week under the professional training of Marg Rhodes
Ken Pritchard commenced at Maximum Results in May 2017 with the goal of losing 32kg. From May 2017 to January 2018, Ken has lost 27.9kg (currently weighing 76.1kg).
Ken went through 2 major operations in 2017. 12th of July he had bariatric surgery and 11th of Ocober a total hip replacement.
With the professional care of the Exercise Physiologists at Maximum Results, Ken exercises three times a week with constant reviewing of his program. Not only does Ken exercise at the gym, but he's also involved in the Bunbury Over 40 Cycle Club, riding up to 10km-40km 4 times a week.
Congratulations to one of our talented athletes, Madison Bright, who came 4th overall in the Chapatim Roller Cup 2018 that took place in Matosinhos - Portugal. The competition was held over 3 days from the 3rd April until the 7th April 2018. Over 17 participants from many countries competed at this competition. Madison was one of three talented athletes that were from Bunbury.
With the professional training by Director Marg Rhodes, Madison trained 3 times a week at Maximum Results. Not only was she training at our premises, Madison also trained 6 times a week at The Rink in Bunbury and 3 times a week completing off skate.
Congratulations to Ingrid Rickersey for completing our 'Maximum Results For Life Program' which is a 12 week HIIT (High Intensity Interval Training) program.

Ingrid was under the direction of Marg Rhodes and lost a massive 7.7kg, 9cm around her hips and 11.5cm around her waist.
Well done Ingrid on your achievement
Dean has returned from Barcelona competing in the Australian Over 50s Men's team that was played over 12 days. Australia took home the gold medal defeating Netherlands in the grand final. Dean was under the professional training by Director Marg Rhodes, who put together a program for Dean to help rehabilitate his hamstring and to manage his workloads whilst training twice a week for hockey and twice a week at our gym.
The grand final Dean competed in was his 25th game for Australia over the past 4 years which he stated that he has been in the starting line-up for every game. This is Deans third World Cup gold medal and endeavors to get more.